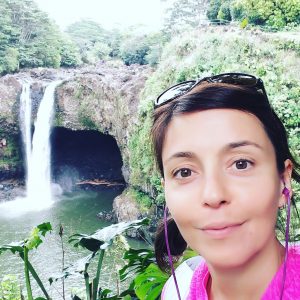 Choose a job you love, and you will never have to work a day in your life. ~Confusius
Hi, I am Test Automation Developer from Vancouver BC, Canada.
I came to Test Automation after a brief career as a Web Developer (something I now do as a hobby) but most importantly with Test Automation, I ended my lifelong career search and after receiving 3 different educations and trying 5 different careers (including Early Childhood Education, Accounting, Financial Audit, and Web Development) I finally found my calling and settled with the most exciting career of all times.
Why Test Automation
My biggest strength is being a creative problem solver. That's how my mind works. When I see the world around me I see the world of opportunities, how things can be improved, made better, made right. I also love building things physically and virtually. So this line of work provides me with plenty of opportunities:
To be a creative problem solver and build creative and meaningful solutions.
To make the difference in the lives of my fellow colleagues and our customers.
To be a part of the ever-evolving world of new technology I find truly fascinating.
About This Website
Having my own website dedicated to Test Automation and other technology topics is something I wanted to do for some time. I've done test automation for over 15 years. I am often approached by others asking how to get into the Test Automation filed of work, how to go about setting up a Test Automation practice in the organization. I've shared this information numerous times, coached and instructed several people, and consulted multiple organizations. It's about time I sat down and officially talked about this. There are plenty of other topics I'd like to share about Test Automation and web development so this is my forum to do so.
For 15 plus years that I've done Test Automation, I've been specializing in implementing Test Automation Projects using various Test Automation tools suites such as QuickTest Professional (QTP) aka Unified Functional Testing (UFT), Application Lifecycle Management (ALM) and Performance Center/Load Runner. Some other tools I've worked with are Apache JMeter and Neotys Neoload. The most recent tool I worked with is a Selenium-based platform called LEAPWORK.
I'd love to add more Test Automation Tools to my portfolio so I am also going to share new Test Automation tools I learn.
Project Portfolio
I love what I do and can't imaging myself not doing QA Automation but I am also a multi-passionate creative entrepreneur and work on a variety of online projects and endeavors. Find the list of my current projects on my Portfolio Website
Professional Resume
My education and job history can be found on LinkedIn Professional Profile.