Download and Install Visual Studio Community Edition
This is the Part 1 of the Selenium WebDriver test automation reference. For this reference, you will need several tools that we first going to download and install.
Visual Studio Community Edition, a free version of a Visual Studio Professional, a Microsoft Integrated Development Environment (IDE) tool can be downloaded at https://www.visualstudio.com/free-developer-offers/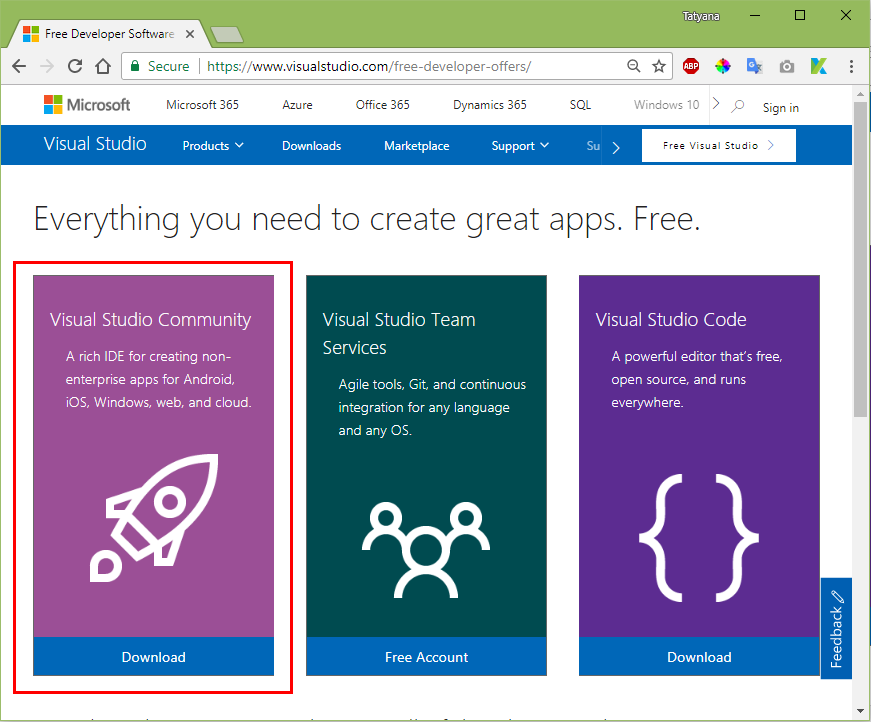 After download, start the installation with the following options.